As one of the most visible aspects of your home or building, the roof of your property deserves special attention. Gone are the days when you must settle for a boring asphalt roof design. Today, there are many products and design options available on the market that will truly make your property stand out from the crowd.
1. Flat Roof Gardens:
As the world becomes more eco-conscious, an increasing number of property owners are looking for ways in which they can incorporate green design into their homes and commercial buildings. A flat roof provides the perfect surface for installing a garden that will bring a refreshing oasis to any urban landscape while also providing eco-friendly benefits.
2. Modern Curved Roof:
Reflecting a truly modern design, curved roofs are making increasing appearances in many cities throughout Australia as well as other areas in the world. Often clad in corrugated steel roofing, such as Colorbond, this type of roof design.
3. Cool Roofing Technology with White Reflective Designs:
More and more consumers today are interested in roof designs that offer energy efficiency for lower utility costs. Cool roofing technology has begun to lead the industry. One of the most interesting and recent designs involve the use of white reflective designs.
4. Sustainable Solar-Powered Roofs
Flat concrete roofs are also gaining in popularity in many areas, particularly when combined with solar panels that make it easy for property owners to enjoy the benefits of lower energy consumption and easy maintenance.
5. Winglike Roof Designs
An increasing number of properties are now sporting roofs with wing like dips along the edges of the roof. Featuring a completely modern vibe, these roof designs are perfect for properties that are located in particularly windy areas, as the design helps to protect the home from strong gusts.
6. Cut-Out Roof Design
Multi-peaked roofs are now being designed to feature cut-outs that open up to reveal everything from landscaped gardens to glass interior walls.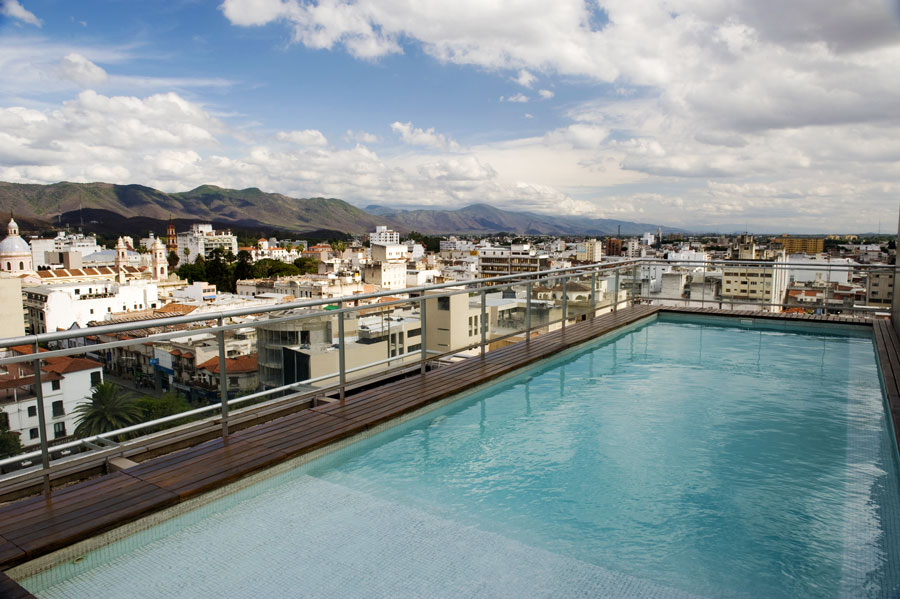 7. Spined Roofs
Offering a hint of true architectural inspiration, flat roofs now offer much more than just protection to the structure below. Equipped with spine-like structures that extend outward, these roofs are certain to attract attention.
8. Landscaped Courtyards
While green roofs complete with all varieties of gardens have grown in popularity, many other roofs are now sporting landscaped courtyards complete with tiled pathways, seating areas, and superb views. Perfect for commercial buildings in urban areas where green spaces for relaxing are limited, these roofs provide workers with the perfect opportunity for relaxing.
9. Upswept Panel Roofs
Upswept panel roofs clad with corrugated metal are perfect for properties that feature a modern design while also providing the ideal platform for solar panels.
10. Multi-coloured Roof Design
Experiencing difficulty in deciding on the right colour for your new roof? Why not choose all of them? Offering a certain level of artistic flair, this type of roof design is ideal for both commercial buildings located in trendy districts as well as the home-owner who is looking for something a bit different.
11. Rooftop Deck
When outdoor space is limited, many home-owners opt to take advantage of their vertical space and install rooftop decks that make it possible to take advantage of stellar views while also enjoying a private space that allows them to get away from it all.
12. Rooftop Pools
Pools are popular additions to many homes, but when land space around the home is limited, the only choice is often to install one atop the roof. Flat roofs prove to be the perfect backdrop for this type of home improvement.
Thanks for reading,
Russell Steel
(02) 9660 5937